Sensafloat™
Features include: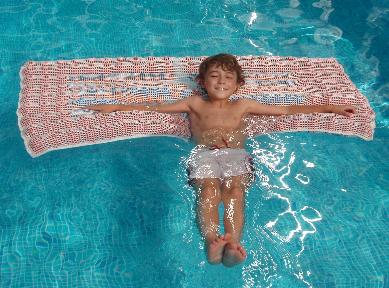 These swimming floats have been popular for nearly 30 years as swimming teaching aids, used by physiotherapists and SEN school teachers in the hydro pool. They're also popular with swimming teachers and parents for use in home and public pools..
More features and benefits
Eddy Anderson was awarded the 1993 CBI/Toshiba Invention of the year title for this product design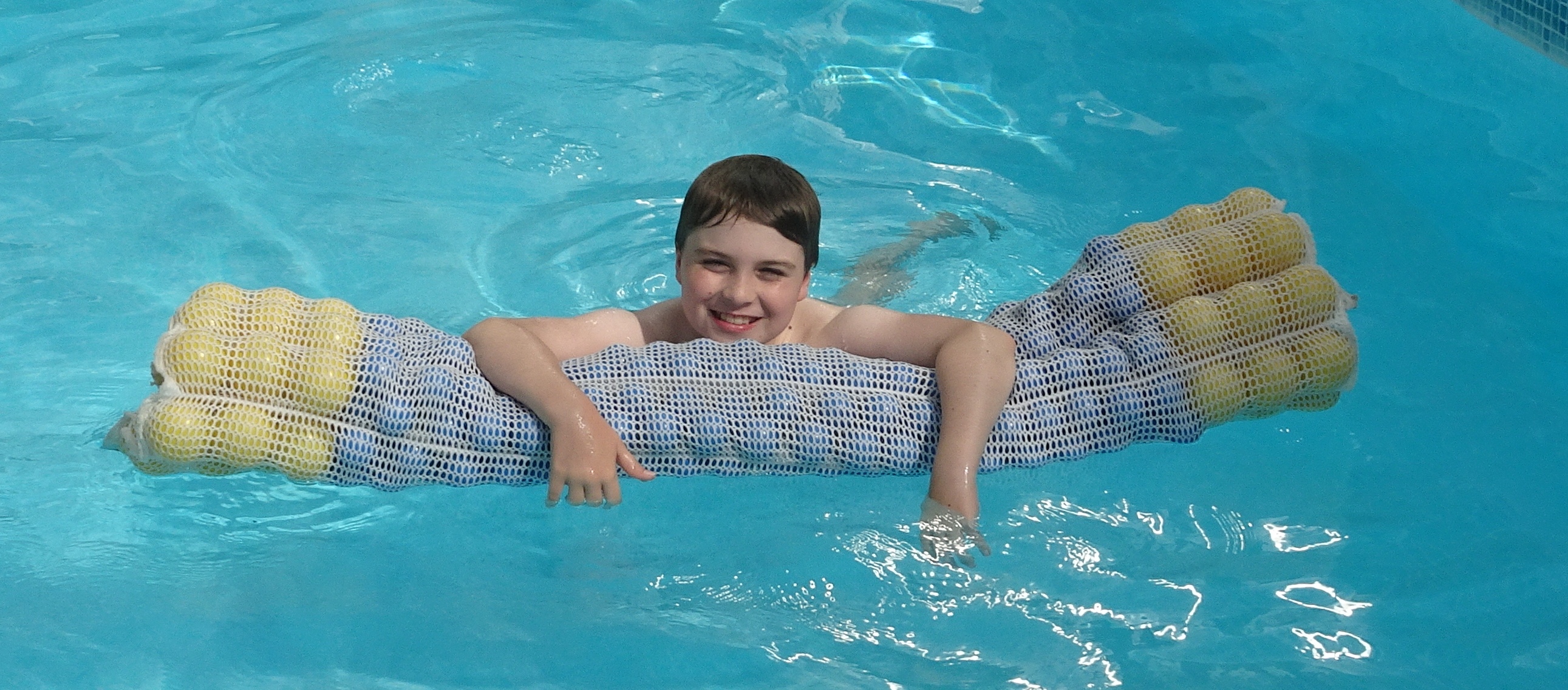 Sensafloat and Sensatube (see below) are unique Hydrotherapy aids. As well as the functions stated above, they are ideal teaching aids for swimming and have applications and benefits for children and adults across the whole spectrum of special needs.
Sensafloat is manufactured and distributed by
GYM-TECH.com, the UK suppliers of Rebound Therapy and associated equipment.
For sales enquiries please contact GYM-TECH on 01295 760907 or email sales@gym-tech.com
For online training courses, please visit this page:https://reboundtherapy.org/sensafloat-online or contact 'ReboundTherapy.org' on: 0330 122 5684 from UK
or +44 330 122 5684 from outside the UK
Email info@reboundtherapy.org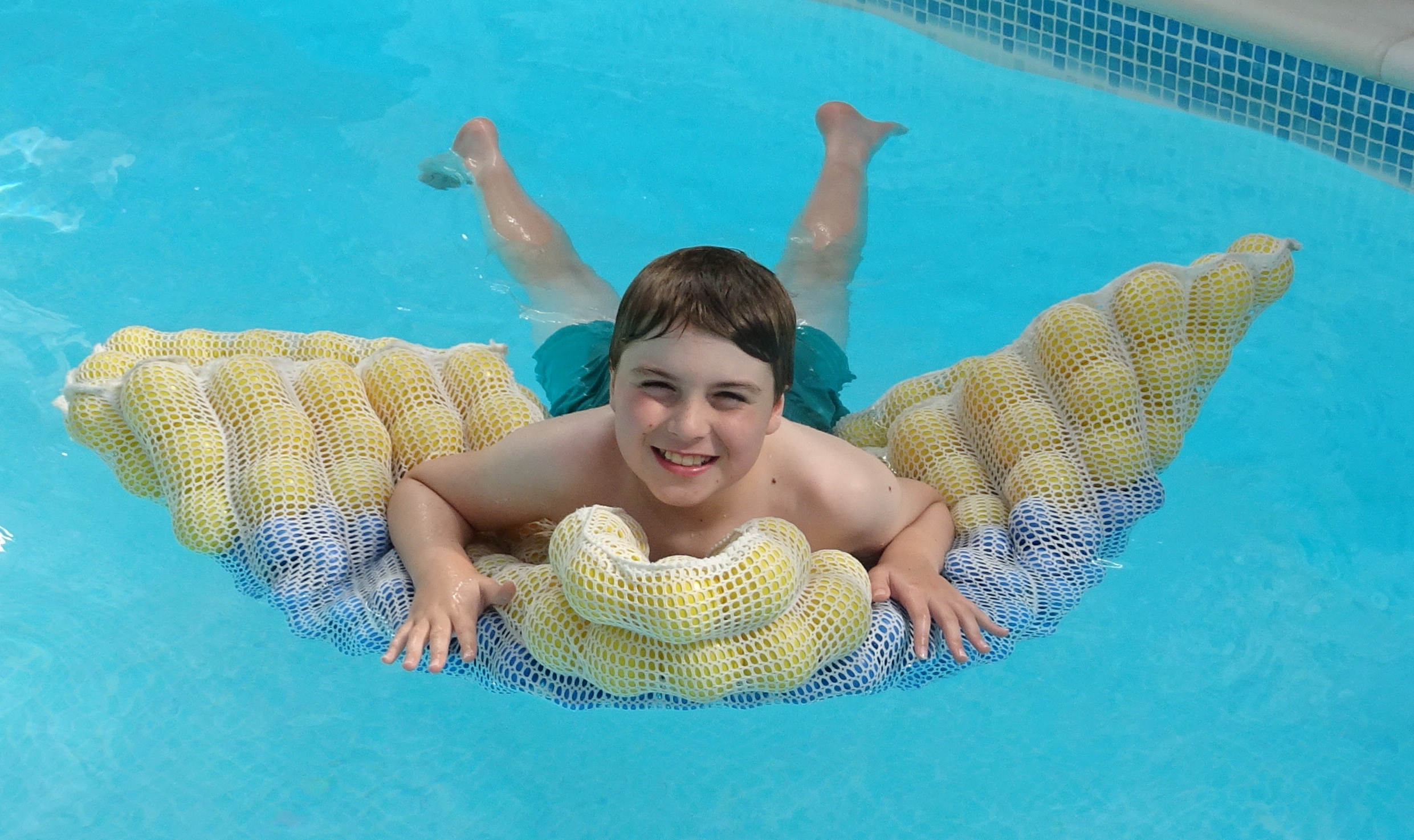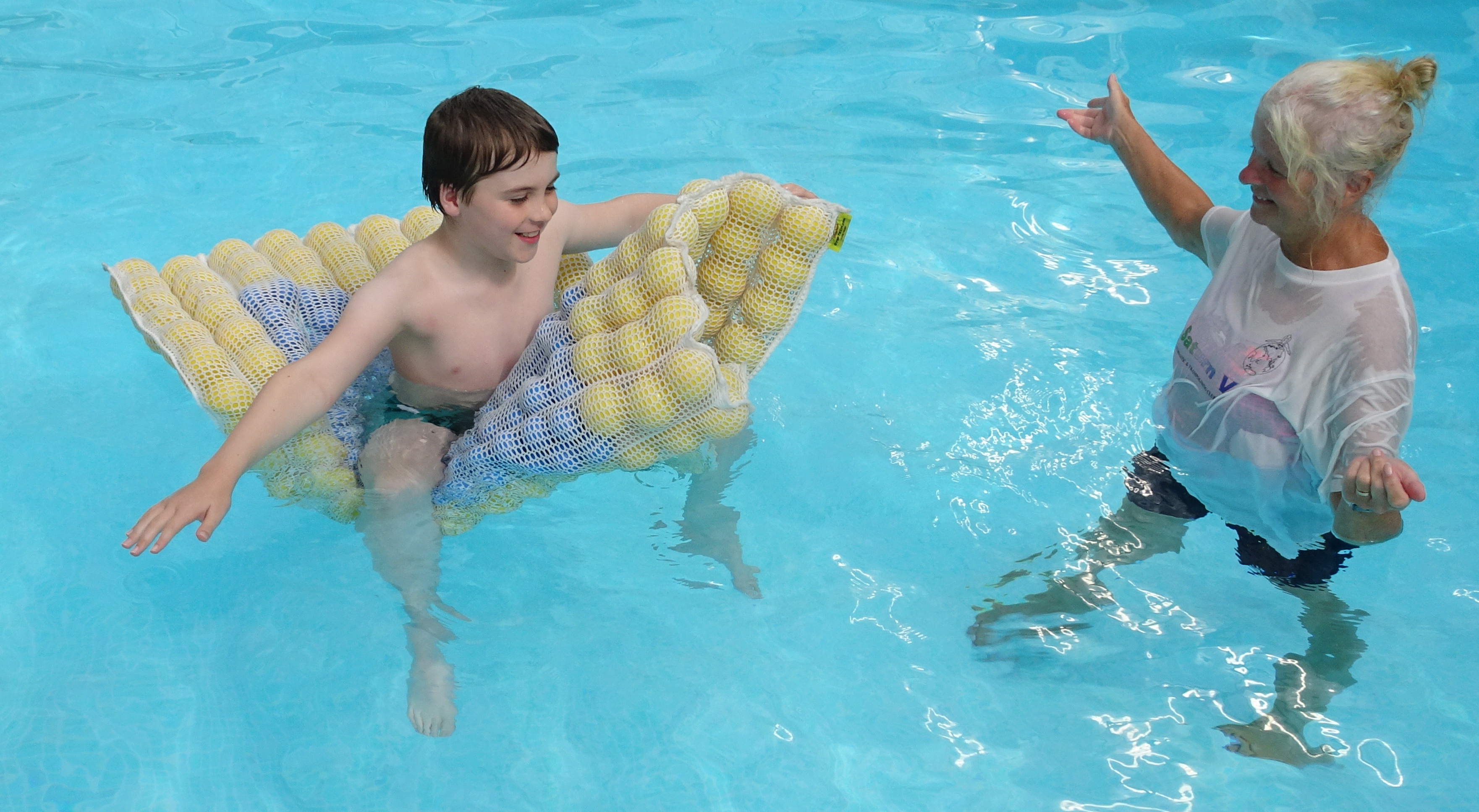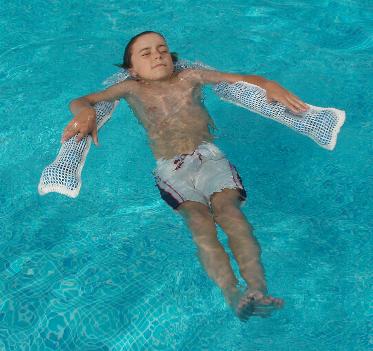 Above is the 'Sensatube'
This is designed for those who are starting to develop a little more confidence in the water
and allows a further step towards independence. Students can use one or more of these floating aids; reducing the number as confidence increases..